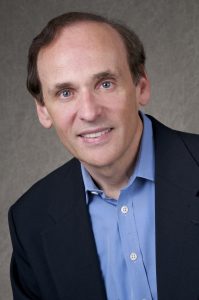 Steven R. Kursh, Ph.D., CSDP, CLP is a seasoned management consultant and expert witness. His management consulting, research, teaching, and expert witness work encompasses IP and customs and practices in the computer software industry. He has extensive on-the-ground technical and management experience.
Dr. Kursh has been admitted by the Courts as an expert in numerous IP and contract dispute matters related to the technology and computer software industries, including SaaS.
Dr. Kursh is an Adjunct faculty member at Vanderbilt University in the School of Engineering. Previously he was an Executive Professor at Northeastern University for over twenty years. While at Northeastern he conducted research, served in senior-level administration, and developed and taught graduate-level courses in the D'Amore-McKim School of Business (DMSB) and in the College of Engineering.
He has also developed and taught courses at Harvard University, at the University of Pennsylvania, and at the MIT Enterprise Forum. Steve has been honored with multiple teaching awards and consistently high-teaching evaluations.
Dr. Kursh is a former Fulbright Scholar and the author of numerous articles, cases used in education, and a book published by Financial Times Prentice-Hall. He serves as a reviewer for AAAS (American Association for the Advancement of Science), IEEE (Institute of Electrical and Electronics Engineers), ABE (Academy for Business Education) and numerous academic and practitioner publications in business, technology, and finance. Steve is an inventor, angel investor, and owner of a patent.
He has obtained grants from federal agencies and private organizations to support his research. Dr. Kursh is presently engaged in research related to SaaS, including software development, business and technical metrics, management, and other customs and practices. His recent publications include articles on artificial intelligence and machine learning; reasonable measures to protect trade secrets; and developing and deploying SaaS applications.
A successful entrepreneur, his experience includes founding, funding, and exiting technology companies, including one that was purchased by a publicly-traded company. He has served as a management consultant to companies, private equity firms, and government agencies.
He earned his A.B. at Boston College (Magna Cum Laude, Scholar of the College) and his Ph.D. at the University of Pennsylvania. Steve has earned the IEEE Computer Society Software Development Professional certification (CSDP) and the CLP designation (Certified Licensing Professional) from the Licensing Executives Society (LES). He served as Chair of the Appeals, Ethics, and Discipline Committee for the CLP. He previously served on a sub-committee of the High Tech Sector in the Licensing Executives Society.
Dr. Kursh often works at the request of clients with other experienced scientists and consultants to save costs and time.
He has been deposed in numerous matters and has testified in the Federal Courts, State Courts, government hearings, and before arbitration panels. He has worked for Adobe, Allscripts, AT&T, Bank of America, Barnes & Noble, Bloomberg, Boston Scientific, CDW, Citigroup, Comcast, Common Application, EMC, Facebook, Federal Insurance (Chubb), HP, Home Depot, Honeywell, HSBC, IBM, Invesco, LivePerson, Marriott, MSCI, Regents of the University of California, ResMan, SAIC, Samsung, SiteLock, Toyota, Verizon, Yardi, government agencies, private equity firms, and many other organizations.